What
We Do
Pilgrim Consulting improves the way people do business by building great
software that automates business processes.
Identifying your challenge
Most organizations are not operating as efficiently as they could, allowing business challenges and troubled projects to keep them from achieving goals.
1
Do you find yourself unable to get your hands on the data you need in a timely manner?
2
Are you missing deadlines because you're spending too much time trying to build reports from scattered sources?
3
Relying too much on one employee to hold important knowledge about your business?
Addressing your needs
Pilgrim Consulting gets you back on track by asking the right questions to fully understand your challenges and respond with the exact solution you need to operate more efficiently and focus on what you do best.
Addressing your needs
Pilgrim Consulting gets you back on track by asking the right questions to fully understand your challenges and respond with the exact solution you need to operate more efficiently and focus on what you do best.
We help businesses solve problems by asking "Why?"
Understanding the essential need that must be addressed allows Pilgrim Consulting to offer business process automation and software development that takes your business to where you want it to be.
The Difference
Agile Global Team + Disciplined Goal Setting = On-Track On-Time On-Budget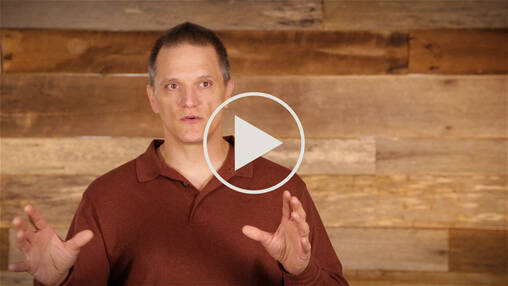 It All Starts With "Why"
Pilgrim Consulting's project discover process focuses on "the goal" and "the why". We understand the entrepreneurial point of view and the business implications of getting it right the first time. Being first to market is critical and can make or break an idea. At Pilgrim you can be assured, we get that. We build software for our own businesses and know the best source formula for software development.
Our Focus
Our main focus at Pilgrim is to understand your "Why" and intended end result for your project. By starting with your vision we can not only develop the end product you need, but also work with you on determining the best method, platform, and language.
Our Process
We use an Agile development methodology that keeps you involved during the entire project. By working with you to fine tune your vision and delivering working prototypes after each sprint, we are able to keep you up to date and involved with every step.
Best Practices
We understand the need to come in on budget and on time. By using a best source model of U.S. and offshore development teams we are able to accommodate the perfect model for your project to help you achieve your .
Best Technologies
Technologies and platforms are constantly changing and moving. By staying up to date on all new technologies and then understand your business need we are able to suggest the best option that will be scalable and reliable for your project development.
Efficiency
By using an efficient proprietary project management system we are able to get to market with a completed solution faster than many companies. By using a best source model we connect you with the team that is designed for your project.
Accuracy
Our developers are senior level engineers that make sure the code we create is clean and well developed. Our QA and QC experts then ensure that the end product we deliver goes above and beyond the requirements you need.
Our

Approach

Pilgrim Consulting focuses on relationships and providing dedicated teams for each project. This is done in an Agile environment by focusing on collaboration and invention while understanding your "why". By doing this we are able to keep you involved during the entire development process.

Our Approach
Kenn Palm
/ Partner
Kenn Palm has spent the past twenty years managing all facets of mobile and web application development using state of the art tools. He has created nimble, multi-discipline development teams, integrating a broad array of technologies to deliver mission-critical systems on time and in budget.
Mark McGarrity
/ Partner
Mark McGarrity has enjoyed repeated success as a driven business leader. As a successful entrepreneur, mark has built two businesses that generate multi-million dollar revenue in the software development and Internet marketing arena. Mark understands growing a business and is on board to navigate Pilgrim Consulting's success.
Patrick Smyth
/ President
Patrick has extensive experience in the information technology industry in both Fortune 500 and start up businesses. His unique background spans multiple industries and functions including executive leadership, general management, strategic marketing, software development, product management and business incubation. He is an innovative big picture thinker and clear communicator. He is an award-winning author of business books, and a recognized business coach and trainer.
Evan Gower
/ CTO
Evan Gower has 10 years of solid technical experience. He created and grew a successful web consulting and digital publishing business from the ground up, selling it after 5 great years. His years of experience include the management of hundreds of projects both for his own company and for the major publishing firm where he spearheaded development. Evan brings cutting edge perspective and an entrepreneurial drive to Pilgrim Consulting, Inc.
Juliana Stachurski
/ Director of Operations
Juliana Stachurski comes to Pilgrim with multiple years of client management and business development history. She currently manages the full range of administrative, logistical and operational duties in a wide variety of areas including human resources, budgeting, administration, information technology, and procurement. She also oversees the day-to-day operations of Pilgrim Consulting.
Vitaliy Opryshko
/ Senior VP of Service Delivery
Vitaliy Opryshko is a senior team leader, system administrator, project manager and instructor with nearly a decade of leadership in technology development. A specialist in PHP development, he is well-versed in all aspects of web development and database development technologies. Vitaliy brings a strong development leadership ability to Pilgrim Consulting.
Serghei Koval
/ Senior VP of Service Delivery
Serg Koval has a record of over ten years of achievement in both international and domestic businesses. He currently provides Pilgrim Consulting with executive management, and brings to this role his experience in senior management of firms in the technology, business services, manufacturing , translation and non-profit sectors.
Kevin Robinson
/ Director of Marketing
Kevin has over a decade of experience building relationships with businesses by providing creative direction and design expertise. Kevin's ability to manage the creative process while understanding business and marketing goals is very valuable to Pilgrim Consulting and their clients.
Craig Luttrell
/ Director of Service Delivery
Craig is PMP Certified with more than 10 years of experience in IT developing and managing applications. His technical experience and management has contributed to continuous growth for companies in the logistics and insurance industries. Craig's PM skills in conjunction with his technical skills enables him to provide a highly collaborative experience that delivers results on-time and on budget.
Alan Travis
/ Senior Architect
Alan Travis brings over 15 years as a software engineer to Pilgrim Consulting. Alan has a firm understanding of player tracking, customer loyalty programs, and numerous ways to incentivize and gamify the customer experience. Additionally, Alan brings his skills as a software architect, which will help ensure the stability, reliability, maintainability, and scalability of our client's software products.
Carlos Morales
/ Senior Project Manager
Carlos Morales has extensive experience in evaluating, developing and monitoring any kind of project. He also has experience with email server infrastructure collaborating with some of the largest ESPs and enterprises globally. His major strength is in understanding the need to deploy project management disciplines at different points in a project and is a perfect fit for Pilgrim Consulting.
Dayne Wright
/ Project Coordinator & Business Development
Dayne Wright has worked with high profile, nationally recognized clients, managing the lifecycle of key impact accounts. His commitment to excellence includes the deep understanding that our clients need a cost effective partner to achieve efficient success in their own businesses. Dayne leverages the experience of Pilgrim to guide our clients through the development process.
The Purpose
"We're not just filling tummies, We're transforming lives."
– Kenn Palm, CEO
Work that Matters
We work with organizations who provide training and support to teenagers in distressed areas on the subject of farming. They teach children how to grow food, supply it to market and to manage a farm effectively. They also supply farm equipment and even their own plot of land to help them get started in their new career supplying food for themselves and others.
Creating a Future
Pilgrim Consulting partners with a number of organizations that focus on impacting the needs of distressed children and changing lives, not just by sustenance of food, but also by giving distressed children a future and independence by the building of schools for education and vocational training.
Contact Us
We would like to discuss your project and how we can help.
Please fill out the form below or scedule a call today!
615 236 6868
Address:

101 Creekstone Blvd.
Franklin, TN
37064