What
We Do
Pilgrim Consulting improves the way people do business by building great
software that automates business processes.
Identifying your challenge
Most organizations are not operating as efficiently as they could, allowing business challenges and troubled projects to keep them from achieving goals.
1
Do you need to simplify business operations by automating time-consuming business processes?
2
Are you unable to make the best business decisions due to a lack of access to information and analysis?
3
Could your organization benefit from accelerated workflow, cycle time and reporting?
Addressing your needs
Pilgrim Consulting gets you back on track by asking the right questions to fully understand your challenges and respond with the exact solution you need to operate more efficiently and focus on what you do best.
Addressing your needs
Pilgrim Consulting gets you back on track by asking the right questions to fully understand your challenges and respond with the exact solution you need to operate more efficiently and focus on what you do best.
We help businesses solve problems by asking "Why?"
Understanding the essential need that must be addressed allows Pilgrim Consulting to offer business process automation and software development that takes your business to where you want it to be.
Our Focus
Our main focus at Pilgrim is to understand your "Why" and intended end result for your project. By starting with your vision we can not only develop the end product you need, but also work with you on determining the best method, platform, and language.
Our Process
We use an Agile development methodology that keeps you involved during the entire project. By working with you to fine tune your vision and delivering working prototypes after each sprint, we are able to keep you up to date and involved with every step.
Best Practices
We understand the need to come in on budget and on time. Pilgrim Consulting's flexible global team environment allows us to accommodate the perfect model for your project to help you achieve your ultimate goal.
Best Technologies
Technologies and platforms are constantly changing and moving. By staying up to date on all new technologies and then understand your business need we are able to suggest the best option that will be scalable and reliable for your project development.
Efficiency
By using an efficient proprietary project management system we are able to get to market with a completed solution faster than many companies. By using a best source model we connect you with the team that is designed for your project.
Accuracy
Our developers are senior level engineers that make sure the code we create is clean and well developed. Our QA and QC experts then ensure that the end product we deliver goes above and beyond the requirements you need.
Our

Approach

Pilgrim Consulting focuses on relationships and providing dedicated teams for each project. This is done in an Agile environment by focusing on collaboration and invention while understanding your "why". By doing this we are able to keep you involved during the entire development process.

Our Approach
The Difference
Agile Global Team + Disciplined Goal Setting = On-Track, On-Time, On-Budget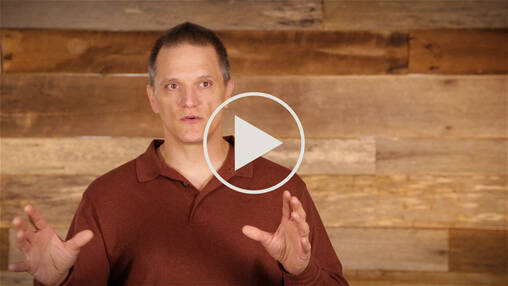 It All Starts With "Why"
Pilgrim's project discovery approach focuses on your goals by first asking "Why"? By doing this, we have a greater understanding of our clients' business needs and we can then tailor the solution to achieve the best possible outcome. Also, we understand the entrepreneurial point of view and the business implications of getting things right the first time. Being first to market is critical and can make or break an idea. We build software for our own businesses and know the best source formula for software development.
The Team
Pilgrim's unique approach to software development starts with exceptional talent. Our deep bench of battle-tested leaders and developers deliver top-shelf software at a cost, quality, and speed-to-market that both shocks and delights our clients.
Kenn Palm
Partner & CEO
Kenn Palm has spent the past twenty years managing all facets of mobile and web application development using state of the art tools. He has created nimble, multi-discipline development teams, integrating a broad array of technologies to deliver mission-critical systems on time and within budget.
Mark McGarrity
Partner & COO
Mark McGarrity has enjoyed repeated success as a driven business leader. As a successful entrepreneur, Mark has built two businesses that generate multi-million dollar revenue in the software development and Internet marketing arena. Mark understands growing a business and is on board to navigate Pilgrim Consulting's success.
Serge Koval
Partner & Service Delivery
Serge Koval has a record of over ten years of achievement in both international and domestic businesses. He currently provides Pilgrim Consulting with executive management, and brings to this role his experience in senior management of firms in the technology, business services, manufacturing , translation and non-profit sectors.
Len Prieskorn
President
As President of Pilgrim Consulting, Len brings 15+ years experience in sales and project management with 12 of those years being in the technology field. He has worked with major clients in multiple industries to help implement large, custom software and technology solutions.
Sam Bledsoe
VP of Technology Services
As Vice President of Technology Services, Sam brings over 15 years of experience in leading development projects to Pilgrim. With vast experience in software development in a variety of roles, Sam has qualities that allow him to bring the best out of his team.
Kevin Robinson
VP of Creative Services
As VP of Creative Services, Kevin use his 15+ year career in design, creative direction and team leadership to oversee the Pilgrim design team. In addition to helping develop beautiful visual solutions for web and mobile applications, he also enjoys cultivating strong relationships with our clients by understanding not only the design needs, but their business goals as well.
Mike Tsapenko
Senior Team Lead
Mike is a confident leader with vast experience in performing executive duties for international IT companies (Microsoft, Luxoft), building up teams and taking them to success. MBA (2006) and Master of Computer Sciences (2001).
Mike Sofka
Creative Director
As Creative Director of Pilgrim Consulting, Mike brings 16+ years of experience in UX/UI, graphic design, and illustration. Mike has worked with many major corporations providing art direction and management of web services in his career. Mike enjoys building relationships with clients and leading the Pilgrim creative team to provide well thought out, aesthetically pleasing solutions to complicated business problems.
Wayne Norris
Senior Business Analyst
Wayne specializes in project design and management. He wrote his first computer program in 1959 at the age of 12 and has written software and managed its development for NASA, the Army, Navy, and Air Force, the FBI, and commercial industry, including accounting, real estate, point of sale, oil and gas, environmental monitoring, and embedded system software applications. He's managed more than 100 programs and projects, is a PMP and CSM, and has taught project management.
Lou Arroyave
Graphic Designer / Illustrator
Lou is part of Pilgrim Consulting's design team. Her talent and great eye for design and layout make her incredibly valuable to the team and our clients when it comes to anything visual—whether that is a mobile app interface, a creative set of business icons, or even one of her custom-made illustrations—she brings a unique design approach to any project she touches.
Robin Marquez
UX/UI Designer
Robin is a UI/UX Designer on the Pilgrim Design team. He loves everything that has to do with web design, mobile design, UI, UX and Illustration—and always keeps user experience as a top focus on any project he works on. Robin has been mastering his skills in the design world for the past six years and helps our design team create high-quality, impactful visual designs for desktop, web and mobile applications.
Artyom Ost
UX/UI Designer
Artyom is a skilled UX/UI designer on the Pilgrim Consulting design team. Mobile apps, dashboards and responsive website designs are what you will most likely find him designing on any given day. Artyom's clean and simple design style simplifies the most complex user interface challenges that we come across in our software development projects. 
Brian Stachurski
Marketing Analyst & Copywriter
Brian spent years as an aspiring opera singer, until he discovered how a simple audition technique can be used as an irresistible sales hook and successfully employed this technique with his own ventures. Now Brian helps businesses use this method to craft persuasive copy and build sales funnels that naturally transforms prospects into clients.
Carlos Morales
System Administrator
Carlos Morales has extensive experience in evaluating, developing and monitoring any kind of project. He also has experience with email server infrastructure collaborating with some of the largest ESPs and enterprises globally. His major strength is in understanding the need to deploy project management disciplines at different points in a project and is a perfect fit for Pilgrim Consulting.
Kain Dorris
Business Analyst
Whether he is facilitating a software development project or offering guidance on technology choices for a web dev problem—Kain brings a diverse skill-set to the table every day at Pilgrim. His get-it-done mentality and keen understanding of how software and technology help businesses move forward make him valuable to both the Pilgrim team and our clients. 
Jacob Wiser
Business Analyst
Having served as a product owner for software projects across multiple industries, Jacob is passionate about delivering quality software no matter what it's designed to do. His pragmatic approach to understanding unique business problems and solving them with software consistently provides value to any project.
Matt Walker
Business Analyst
With a background in product management, digital marketing, and e-commerce, Matt brings a distinct set of skills to his role at Pilgrim. He is a problem solver and advocate for clients and end-users alike, intent on finding solutions that maximize business value and create an exceptional user experience.
Isaac Wuest
Business Analyst
Having been both a client looking for software solutions and a PO facilitating software creation, Isaac brings a unique view to software. He combines a creative approach with a practical edge to deliver the best software solution for any project.
Simeon Prieskorn
Jr. Business Analyst
As a Jr. Business Analyst, Simeon provides technical assistance on a variety of software projects at Pilgrim Consulting. As a member of our technical assistance team, he provides value through results-oriented project management and business analysis. He also consistently pleases our clients by promptly meeting needs and providing analytical insight. 
Amanda Schaade
Executive Assistant
With over 5 years experience managing executive teams, Amanda brings organization and team planning to a whole new level. Her work in a wide variety of industries including: publishing, healthcare, media and several non profits has equipped her with the skills to boost the effectiveness of any team.
The Purpose
"We're not just filling tummies, We're transforming lives."
– Kenn Palm, Partner
Work that Matters
We work with organizations who provide training and support to teenagers in distressed areas on the subject of farming. They teach children how to grow food, supply it to market and to manage a farm effectively. They also provide farm equipment and even their own plot of land to help them get started in their new career creating food for themselves and others.
Creating a Future
Pilgrim Consulting partners with a number of organizations that focus on impacting the needs of distressed children and changing lives, not just by sustenance of food, but also by giving distressed children a future and independence by the building of schools for education and vocational training.
Contact Us
We would like to discuss your project and how we can help.
Please fill out the form below or schedule a call today!
615 236 6868
Address:

101 Creekstone Blvd.
Franklin, TN
37064