What
We Do
Pilgrim Consulting improves the way people do business by building great
software that automates business processes.
Identifying your challenge
Most organizations are not operating as efficiently as they could, allowing business challenges and troubled projects to keep them from achieving goals.
1
Do you need to simplify business operations by automating time-consuming business processes?
2
Are you unable to make the best business decisions due to a lack of access to information and analysis?
3
Could your organization benefit from accelerated workflow, cycle time and reporting?
Addressing your needs
Pilgrim Consulting gets you back on track by asking the right questions to fully understand your challenges and respond with the exact solution you need to operate more efficiently and focus on what you do best.
Addressing your needs
Pilgrim Consulting gets you back on track by asking the right questions to fully understand your challenges and respond with the exact solution you need to operate more efficiently and focus on what you do best.
We help businesses solve problems by asking "Why?"
Understanding the essential need that must be addressed allows Pilgrim Consulting to offer business process automation and software development that takes your business to where you want it to be.
Our Focus
Our main focus at Pilgrim is to understand your "Why" and intended end result for your project. By starting with your vision we can not only develop the end product you need, but also work with you on determining the best method, platform, and language.
Our Process
We use an Agile development methodology that keeps you involved during the entire project. By working with you to fine tune your vision and delivering working prototypes after each sprint, we are able to keep you up to date and involved with every step.
Best Practices
We understand the need to come in on budget and on time. Pilgrim Consulting's flexible global team environment allows us to accommodate the perfect model for your project to help you achieve your ultimate goal.
Best Technologies
Technologies and platforms are constantly changing and moving. By staying up to date on all new technologies and then understand your business need we are able to suggest the best option that will be scalable and reliable for your project development.
Efficiency
By using an efficient proprietary project management system we are able to get to market with a completed solution faster than many companies. By using a best source model we connect you with the team that is designed for your project.
Accuracy
Our developers are senior level engineers that make sure the code we create is clean and well developed. Our QA and QC experts then ensure that the end product we deliver goes above and beyond the requirements you need.
Our

Approach

Pilgrim Consulting focuses on relationships and providing dedicated teams for each project. This is done in an Agile environment by focusing on collaboration and invention while understanding your "why". By doing this we are able to keep you involved during the entire development process.

Our Approach
The Difference
Agile Global Team + Disciplined Goal Setting = On-Track, On-Time, On-Budget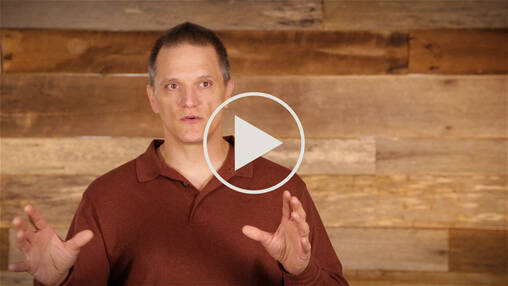 It All Starts With "Why"
Pilgrim's project discovery approach focuses on your goals by first asking "Why"? By doing this, we have a greater understanding of our clients' business needs and we can then tailor the solution to achieve the best possible outcome. Also, we understand the entrepreneurial point of view and the business implications of getting things right the first time. Being first to market is critical and can make or break an idea. We build software for our own businesses and know the best source formula for software development.
Kenn Palm
/ Partner & CEO
Kenn Palm has spent the past twenty years managing all facets of mobile and web application development using state of the art tools. He has created nimble, multi-discipline development teams, integrating a broad array of technologies to deliver mission-critical systems on time and within budget.
Mark McGarrity
/ Partner & COO
Mark McGarrity has enjoyed repeated success as a driven business leader. As a successful entrepreneur, mark has built two businesses that generate multi-million dollar revenue in the software development and Internet marketing arena. Mark understands growing a business and is on board to navigate Pilgrim Consulting's success.
Serghei Koval
/ Partner & Service Delivery
Serge Koval has a record of over ten years of achievement in both international and domestic businesses. He currently provides Pilgrim Consulting with executive management, and brings to this role his experience in senior management of firms in the technology, business services, manufacturing , translation and non-profit sectors.
Len Prieskorn
/ President
As President of Pilgrim Consulting, Len brings 15+ years experience in sales and project management with 12 of those years being in the technology field. He has worked with major clients in multiple industries to help implement large custom software and technology solutions.
Craig Luttrell
/ Director of Service Delivery
Craig is PMP Certified with more than 10 years of experience in IT developing and managing applications. His technical experience and management has contributed to continuous growth for companies in the logistics and insurance industries. Craig's PM skills in conjunction with his technical skills enables him to provide a highly collaborative experience that delivers results on-time and on budget.
Rebekah Panepinto
/ Account Executive
With a background in technology project management, marketing and sales, Rebekah is highly equipped to help her clients grow their business. Her areas of expertise lie in building relationships and encouraging entrepreneurs to bring their ideas to life!
Carlos Morales
/ Senior Project Manager
Carlos Morales has extensive experience in evaluating, developing and monitoring any kind of project. He also has experience with email server infrastructure collaborating with some of the largest ESPs and enterprises globally. His major strength is in understanding the need to deploy project management disciplines at different points in a project and is a perfect fit for Pilgrim Consulting.
Kevin Robinson
/ Creative Director
Kevin has over a decade of experience building relationships with clients as well as leading creative teams by providing creative direction and design expertise. Kevin's ability to manage the creative process while understanding business and marketing goals is very valuable to Pilgrim Consulting and their clients.
The Purpose
"We're not just filling tummies, We're transforming lives."
– Kenn Palm, Partner
Work that Matters
We work with organizations who provide training and support to teenagers in distressed areas on the subject of farming. They teach children how to grow food, supply it to market and to manage a farm effectively. They also provide farm equipment and even their own plot of land to help them get started in their new career creating food for themselves and others.
Creating a Future
Pilgrim Consulting partners with a number of organizations that focus on impacting the needs of distressed children and changing lives, not just by sustenance of food, but also by giving distressed children a future and independence by the building of schools for education and vocational training.
Contact Us
We would like to discuss your project and how we can help.
Please fill out the form below or schedule a call today!
615 236 6868
Address:

101 Creekstone Blvd.
Franklin, TN
37064